< Back to Engineering Excellence
---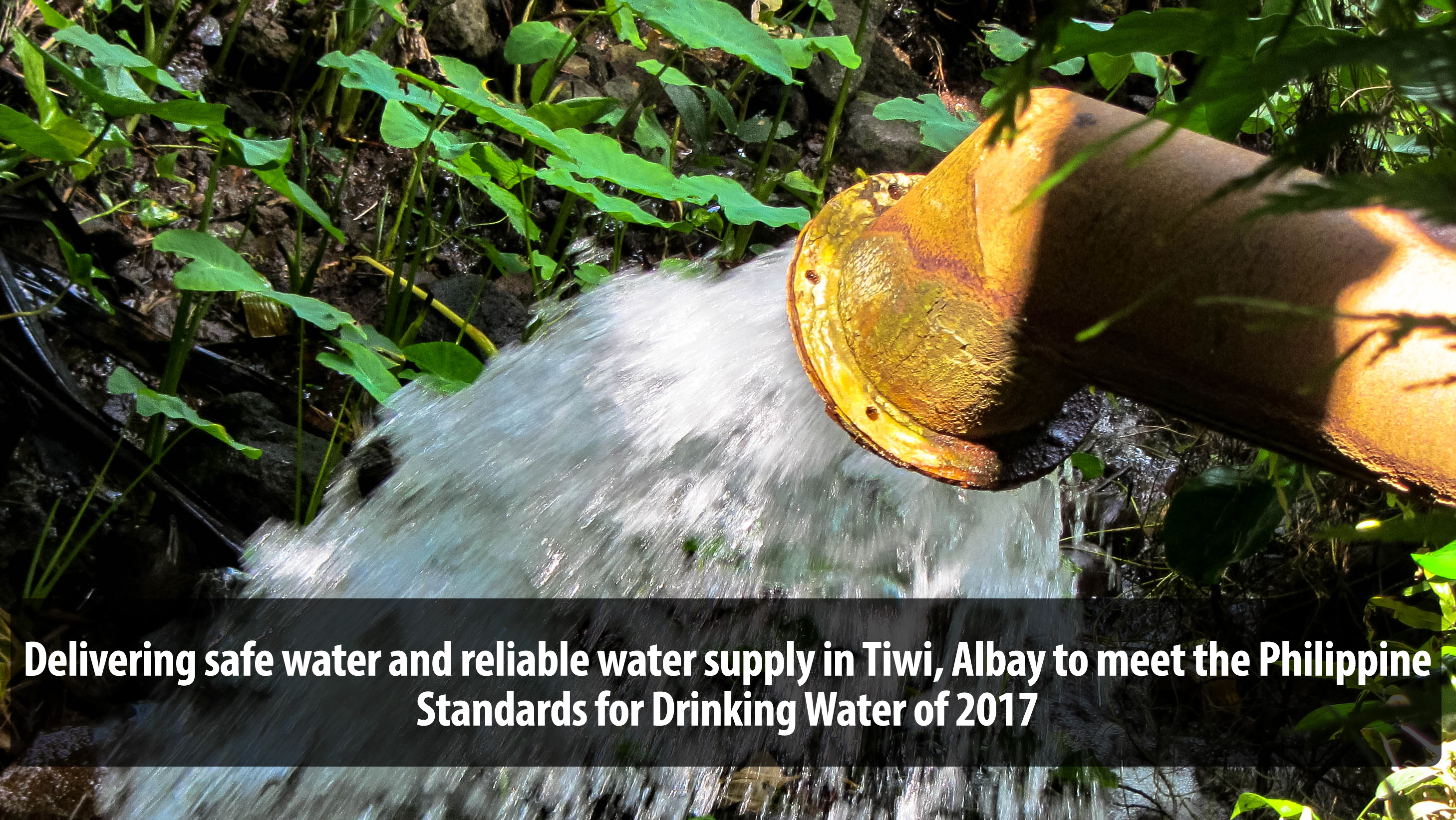 Water Supply and Sanitation Engineering
Ensuring Country's Water Security for Present and Future Generations
Woodfields Consultants Inc., as a planning and engineering consulting firm ensures efficiency and innovativeness in providing technical and social expertise for the provision of safe drinking water and sanitation promotions.
WHAT WE OFFER
Pre-Feasibility and Feasibility Study for Water Supply and sewerage system
Detailed Engineering Design for Water and Waste Water Facilities
Water Utilization and Aqueduct Improvement
Bulk Water Supply Study
Small Water Districts Improvement
Water Quality Management
Capacity Development of Water Service Providers or Water Districts
Water Supply and Sewerage System Master Plan
Water Information Network
Non-Revenue Water Reduction and Control
Design of Wastewater Treatment Plant and Disposal System
Design of Sewerage and Septage Management Program
CONTRIBUTIONS TO THE SECTOR
Water Security Study / Water Quality Assessment
Metro Manila Water Security Study (MWSS), World Bank Funded
Water Security for Resilient Economic Growth and Stability (Be Secure) Project – Technical Assistance to Leyte Metropolitan Water District (LMWD) for Protection of Raw Water Supply coming from Tingib Intake
Development of the Database for Water Quality Management in the Republic of the Philippines
Managing Ambient Water Quality, Developing Procedural Guidelines For Categorization, Effluent Standards And Regulatory Compliance Enforcement in the Republic of the Philippines
Integrated Bulk Water and Surface Water Development
Feasibility Study and Preliminary Design of the Baguio Bulk Water Supply Project
Review and Evaluation of the Feasibility Study of the Bulacan Bulk Water Supply Project (BBWSP)
Iloilo Integrated Bulk Water Supply Project
Feasibility Study on the Use and Development of Surface Water – Tamugan River, Davao
Consulting Services for Tag-Osip River Water Source Development (Boracay Water)
Consulting Services for Hydrogeological Assessment of Nabaoy River (Boracay Water)
Water Utilization and Aqueduct Improvement
Construction Supervision of the Angat Water Utilization and Aqueduct Improvement Project Phase 2 (AWUAIP Phase 2), Construction of Aqueduct No. 6 Phase 2, Rehabilitation of Aqueduct No. 5 and Aqueduct Interconnection
Non-Revenue Water Reduction
Feasibility Study for Non-Revenue Water Reduction and Control Projects and Concept Design for Sanitation Project various Municipalities in Bulacan Province
Wastewater and Sanitation
Conduct of Feasibility Studies of National Septage and Sewerage Management Program (NSSMP) in Cagayan De Oro and Butuan City
Construction Management of Proposed Valenzuela Sewage Treatment Plant & Interceptor System
Rodriguez-San Mateo Used Water Catchment Feasibility Study and Basic Design
Lead Engineering Consultancy Services for Pasay and Paranaque Reclamation Development (Water Network and Sewage System), SM Prime Holdings Inc.
Solar City Reclamation Project (Water Network and Sewerage System), Manila Goldcoast Development Corporation.