Dr. Reynaldo R. Medina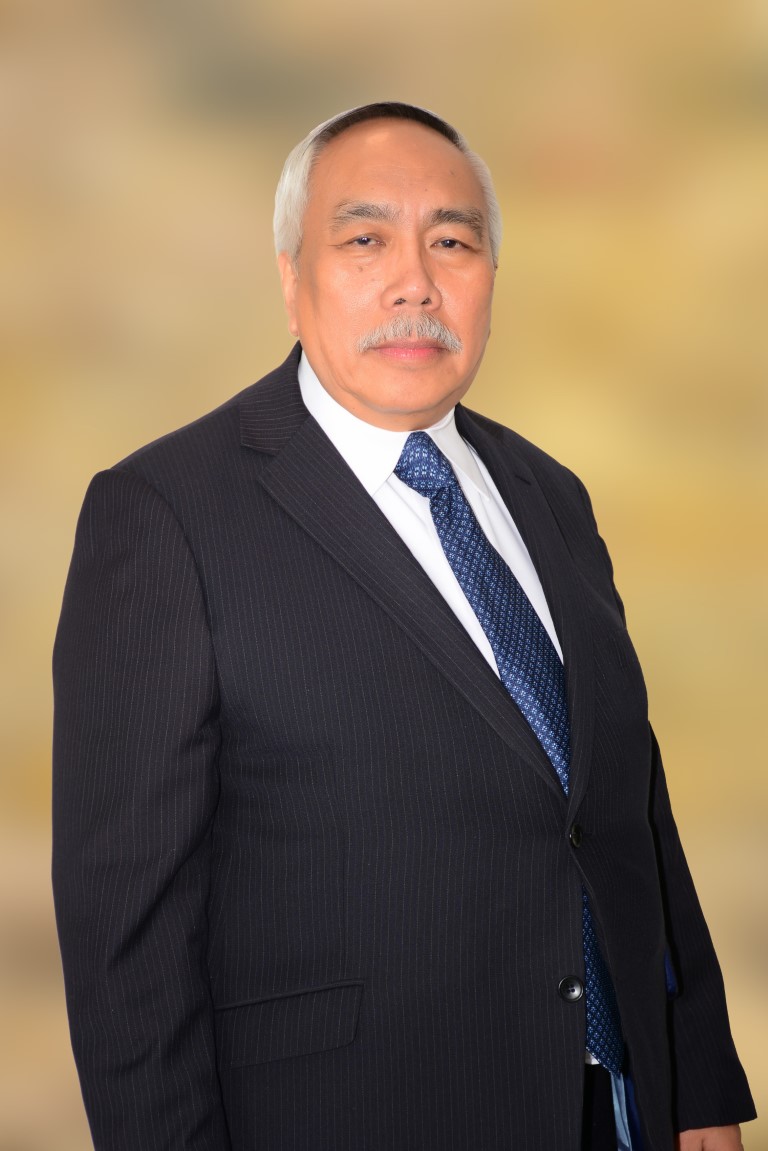 After graduating from the Quezon City Science High School, Dr. Medina entered the Mapua Institute of Technology where he finished with the Degrees of Bachelor of Science in Civil Engineering and Bachelor of Science in Environmental and Sanitary Engineering in the years 1975 and 1976, respectively. From this institution through the MIT CE-EnSE Alumni Association, Inc. he received the 2005 Outstanding Alumnus Award in Water Resources.
He furthered his studies in the University of the Philippines, Diliman taking up Master of Engineering specializing in Civil Engineering-Water Resources from 1977 to 1980 as a scholar of the Philippine National Water Resources Council. During this time, he was engaged with the Farm Systems Development Corporations (FSDC) as a Hydrologist. He ended his stint there in 1980 when he was a Sr. Research Engineer. Thereafter, he joined the Engineering and Development Corporation of the Philippines (EDCOP) as a Senior Hydrologist in 1981.
With much love for engineering and sciences, Dr. Medina qualified to enroll as a Monbusho Scholar (Japan's Ministry of Education and Culture) at Kyushu University in 1982. Here, he undertook his second Master's Degree (1985) and Doctorate Degree (1989) both on Hydraulic Civil Engineering. During his stay at Kyushu University, he produced several publications including the studies on the Analysis and Control of Hydrologic Phenomena Using Filtering Theory. Recently, he co-authored some papers on The Basic Study on Flood Management Assessment in Metro Manila, Philippines.
Upon his return, in 1989 he decided to establish an engineering consulting firm, Woodfields Consultants, Inc initially catering to the consulting needs of various Water Resources Engineering projects. Dr. Medina took head on projects both in the Philippines and in other countries, such as, Thailand and Madagascar. In 1993, Dr. Medina, together with his trusted friend, Engr. Jose C. Agustin established Woodfields Engineers Company (WEC). In 2014, Woodfields spun off to compete in the worldwide arena and thus Dr. Medina established Woodfields International, LLC (WI). Through Dr. Medina's leadership, Woodfields has expanded from Water Resources Engineering to Water Supply and Sanitation Engineering, Environmental Management and Engineering, Transportation Engineering, Software Engineering and Allied Engineering Services (Geodetic Engineering, Geotechnical Engineering, Architectural and others) . With Dr. Medina's persistence the whole of Woodfields is now 30 years strong, backed up by 200 engineers and professionals and over 500 successfully completed projects.
Dr. Medina has over 40 years of professional experience, as Hydrologist, Water Resource Engineer, Project Team Leader; Project Director; Hydrologist and President of Woodfields Consultants, Inc. in-charge of the supervision and management of several projects of the company. He is mainly involved in the environmental infrastructure sector which include the technical review and project management of master plan studies, feasibility studies and detailed engineering design of water resources engineering, solid waste management and flood control and mitigation projects.