WOODFIELDS' HISTORY
From humble beginnings in 1989, Woodfields has been improving the lives of the people through quality engineering services and responsive social innovations. Guided by our shared values and commitment, Woodfields has grown and expanded its professional services to different parts of the Philippines and the world.
HISTORICAL MILESTONES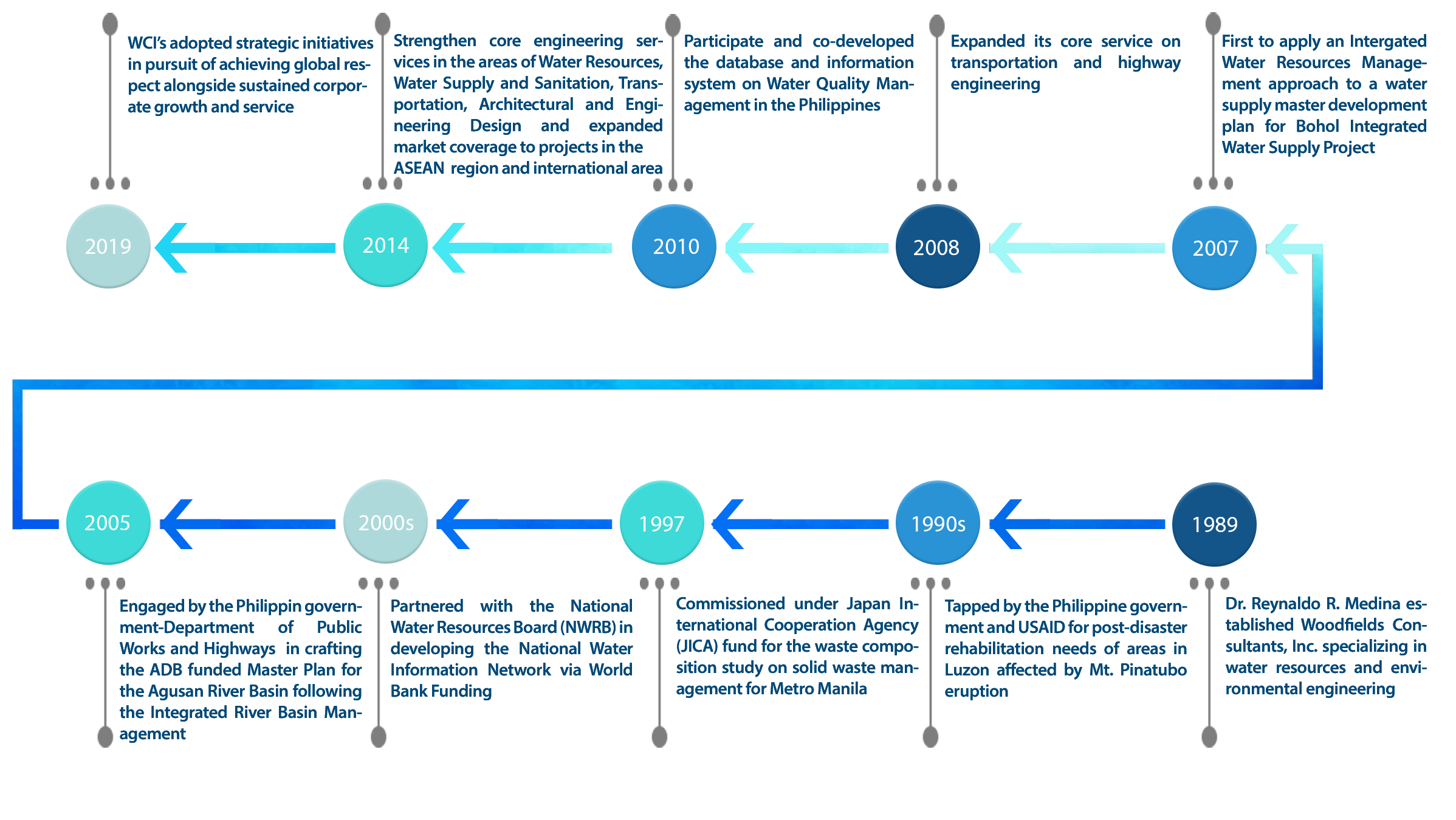 VISION
"We work hard to make Woodfields one of the world's most respected consulting firms"
VISION 2022
"A 750-Million company provider of responsive and quality engineering services for the advancement and welfare of our customer's stakeholders"
VISION 2029
"A respected international Philippine consulting firm in infrastructure, environment, and development work"
MISSION
"Through our client we make People's lives better by developing infrastructure and services in a healthy and sustainable environment."
STRATEGIC PRIORITIES
Customer Service
Competency
Institutional Viability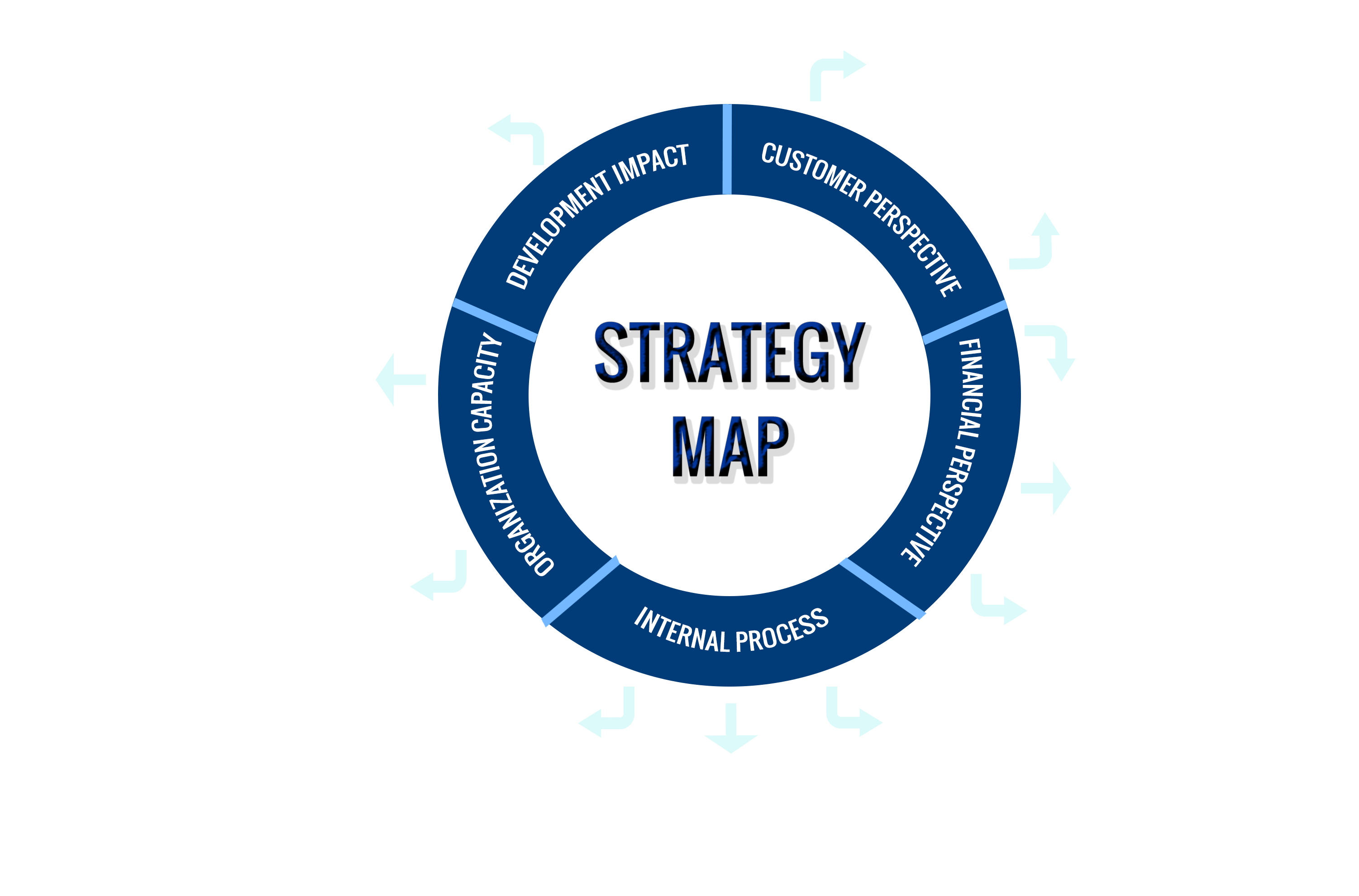 WE ARE ISO CERTIFIED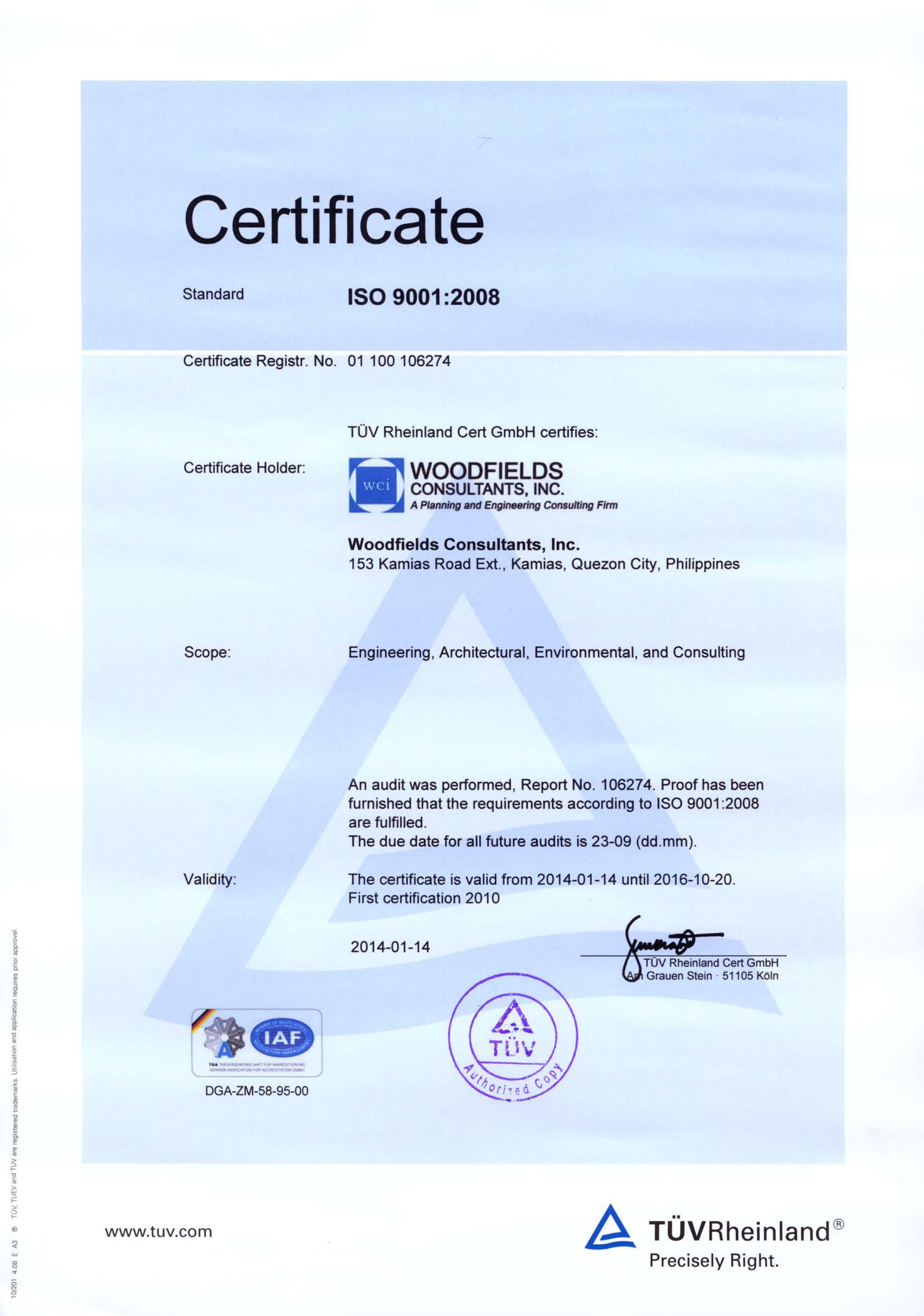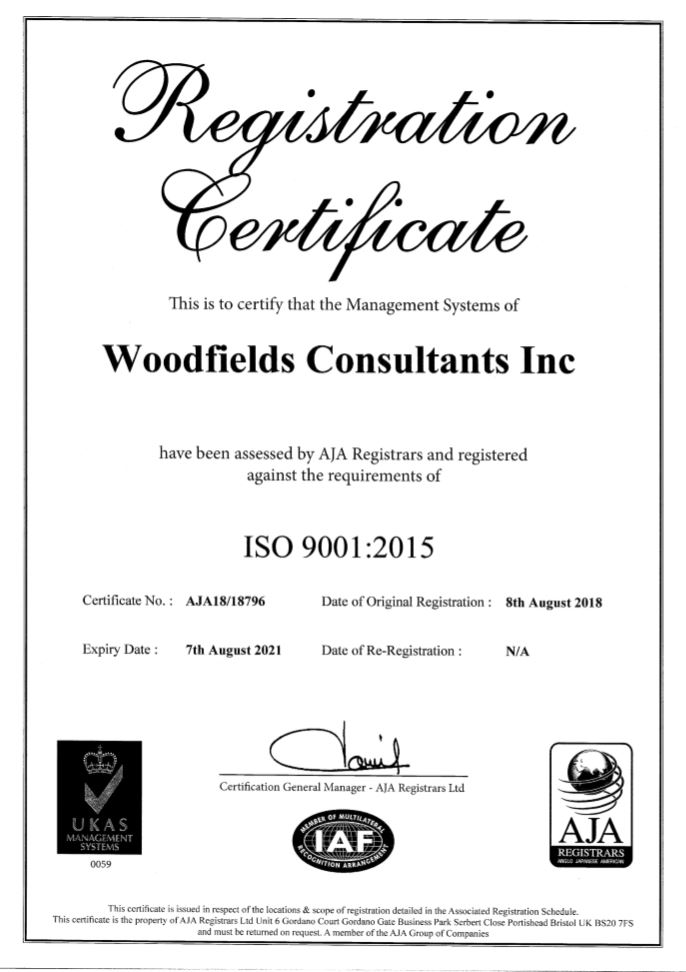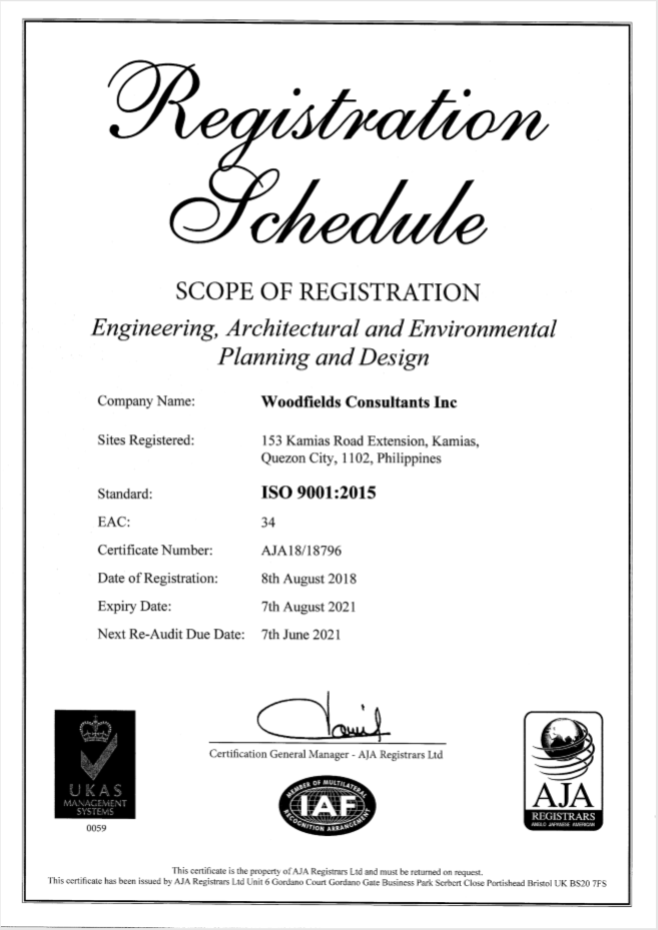 ×
CONTACT US
Your message has been sent. Kindly check regularly your email for any response from us. Thank you.